The Big Dipper facility has been leased to the Empyrean Coffee house.
For all issues please email:
empyreancoffeehouse@gmail.com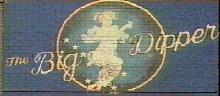 Know the club? Want it for the night?
Terms etc? Visit Dippette Lady above.
. .

LargeLadlecom
Big Dipper
Select Realty Property
171 S. Washington
Spokane, WA. USA 99204
Steve Spickard
1-509-747-8036
cell 1-509-280-1904
stevejspickard at gmail.com

. .
Tour the club? Open the door.
Outside shot? Art Installation? See Letter to David
Rent the Dipper? Transport below:
Here's an archive picture.
That's Andre', the stage diving architect, at a Black Happy Show.
To Dive into June, 1991, a link to an early Everclear Dipper date
and a tribute to Grobal Productions click on Andre'.
Dipper Phase II Parties: Steve Esch's 40th and/or Andypaloza

Links:
Spokanebands.com
Spokane Rooms for Rent
KYRS... Your Radio Station 92.3 FM
RAWK
The Inlander


Click on Don to hear: Nothings Wrong
Spokane's own international artist


http://www.kimballmedia.com/



Big Dipper
171 S. Washington
Spokane, WA. USA 99204
Cell 509-280-1904
1-509-747-8036
steves@iea.com
suekmarion@yahoo.com

CAUTION! CAUTION!
Black Hole Ahead
Other venues cost more.
Big Dipper:
Inexpensive Clean
Great staging for Live or DJ music. Free House system.
Free Kitchen No "venue use requirements" Events up to 135 guests.
or go in the hole?