RAWK ............... the Inland Northwest
PRESS RELEASE November 13, 2001
CONTACT FOR INFORMATION:
DALE STROM (509-926-2448 home)
MYK CRAWFORD (509-359-7242)

RAWK WEB SITE: http://www.rawkonline.com

BLINDSIDE WEB SITE: www.blindsiderock.com
AMBITIOUS CAREER WOMAN WEB SITE: www.ambitiouscareerwoman.com
HARDCORE HEAVEN WEEKEND
PART 1 OF 2
ALL AGES CONCERT AT THE BIG DIPPER
THURSDAY, NOVEMBER 29, 2001
FEATURING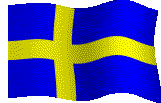 Sweden's

BLINDSIDE
Headlining is the amazing dissonant hardcore band
They do sing most songs in English!
Playing in Spokane for the first time ever. Currently touring nationally with POD,
Blindside has released two albums in the U.S. for Solid State/Tooth and Nail.
Their self-titled 1997 release set an extremely high standard, and gained a
tremendous following in the States, based on the intensity of the music and
their live shows, and the poetic, challenging content of their lyrics. They
have a long association with POD. That band's first major video on MTV,
"Southtown," featured a band member wearing a Blindside t-shirt. This minor
acknowledgment gave way to the appearance of Christian Lindskog, singer for
Blindside on the huge (platinum in 4 weeks) new POD release, "Satellite."
RAWK is thrilled to bring Blindside to Spokane, as they rate with Living
Sacrifice and Zao in terms of legendary status in the "underground." Years
ago, POD played for Herb Landis at the Howard Street Underground. Someday,
people may talk about the night Blindside played at the Big Dipper in little
old Spokane.
RAWK is excited to present Seattle's AMBITIOUS CAREER WOMAN, making their
first appearance at the Big Dipper. This band is an aggressive D.I.Y. math
rock three piece with influences including Drive Like Jehu, Don Caballero,
and Shellac. Their live shows can be described as intense, precise, and
spastic. Seattle's Rock, Paper, Scissors zine covered the band recently, and
stated that they heard "heavy, kinda punk, kinda not…kinda singing, kinda
screaming flying through some heavy, almost thrashy rhythm, and then dropping
into a sort of mellow, rockabilly vibe and then back into a driving groove."
So there you have it. Contact info for Ambitious Career Woman is available
from the band at 206-290-0482.
Playing second this night is the local hardcore band FEW AND FAR BETWEEN.
They have a new drummer in Steve Turner. This band has been together since
1999. They have recently found a new purpose as a band, by scheduling a set
on November 18 at Martin Hall, a juvenile facility at Airway Heights
Correctional Center. Band contact Steve Westcott (326-3302) says Few and Far
Between hopes to make jail performances a regular mission for the band.
Opening the show is SUFFICE, local hardcore veterans who are in the midst of
significant changes, with their lead vocalist away at college, and with a
change in musical direction, which will be explored for the first time in
concert at this show. Suffice is currently a four-piece and may, or may not,
be playing with a bass player as a fifth member at this show. Band contact
Mike McClung (328-7195) can explain the dynamics of that decision.
This will be a huge show, perhaps the biggest ever hosted by RAWK.
RAWK the Inland Northwest, a nonprofit organization based in Spokane,
Washington, announces that it will host two all-ages concerts on Hardcore
Heaven Weekend. The first concert will be on Thursday, November 29, 2001, at
the Big Dipper, Second and Washington, in downtown Spokane. Doors open at
6:15 PM, with the show starting at 7:00 PM, and ending around 10:30 PM.
Tickets are $12, and available only at the door.